Glen campbell country boy
"By the Time I Get to Phoenix" established a creative template that would serve Campbell well: his voice, Webb's material, and De Lory's distinctively lush arrangements that skirted the line between pop and country. That team would be responsible for Campbell's best-known hits from that era, including "Wichita Lineman," "Galveston," "Where's the Playground, Susie" and "Honey Come Back."
Often maligned as a "fake band," Monkee Mike Nesmith actually wrote this track, as well as "Papa Gene's Blues," which also features Campbell's guitar.
Released one month after "Rhinestone Cowboy" took Campbell to the top of two different charts – Billboard 's Hot 100 and Hot Country Singles – in the same week, "Country Boy" helped extend the singer's winning streak. A Beverly Hillbillies -worthy tale of a redneck stuck in the big city, the song cemented Campbell's reputation as a singer who, like John Denver, spent most of the Seventies with a foot planted on either side of the country-pop divide.
60 PHOTOS Celebrities who died in 2017 See Gallery Celebrities who died in 2017 Erin Moran, who is known for her role in TV sitcom "Happy Days," died at the age of 56 after a secret battle with cancer.
This turned out to be the opening salvo in a remarkable streak of hits for the singer. Starting with "Gentle," Campbell managed to rack up seven consecutive country album chart-toppers over a two year period, recording such iconic tracks as "Wichita Lineman," "Galveston," "Dreams of the Everyday Housewife" and a string of duets with Bobbie Gentry. LP "By the Time I Get to Phoenix" won Campbell an album of the year Grammy in 1968.
A six-time Grammy winner, Campbell made history in 1967 with his first Grammy wins by sweeping the song and performance awards in both the pop and country and western categories. "By the Time I Get to Phoenix" won the pop honors and "Gentle on My Mind" took the two country and western trophies. Those two songs and "Wichita Lineman" are in the Grammy Hall of Fame. A member of both the Country Music Hall of Fame and the Musicians Hall of Fame, Campbell won Country Music Association's Entertainer of the Year, twice won the Academy of Country Music's Album of the Year award and was named Male Vocalist of the Year by both. In 2012, he was bestowed the Grammy's most prestigious honor, a Lifetime Achievement Award.
The documentary "Glen Campbell … I'll Be Me" came out in 2014. The film about Campbell's 2011-12 farewell tour offers a poignant look at his decline from Alzheimer's while showcasing his virtuoso guitar chops that somehow continued to shine as his mind unraveled. The song "I'm Not Gonna Miss You" won a Grammy for best country song in 2015 and was nominated for an Oscar for best original song.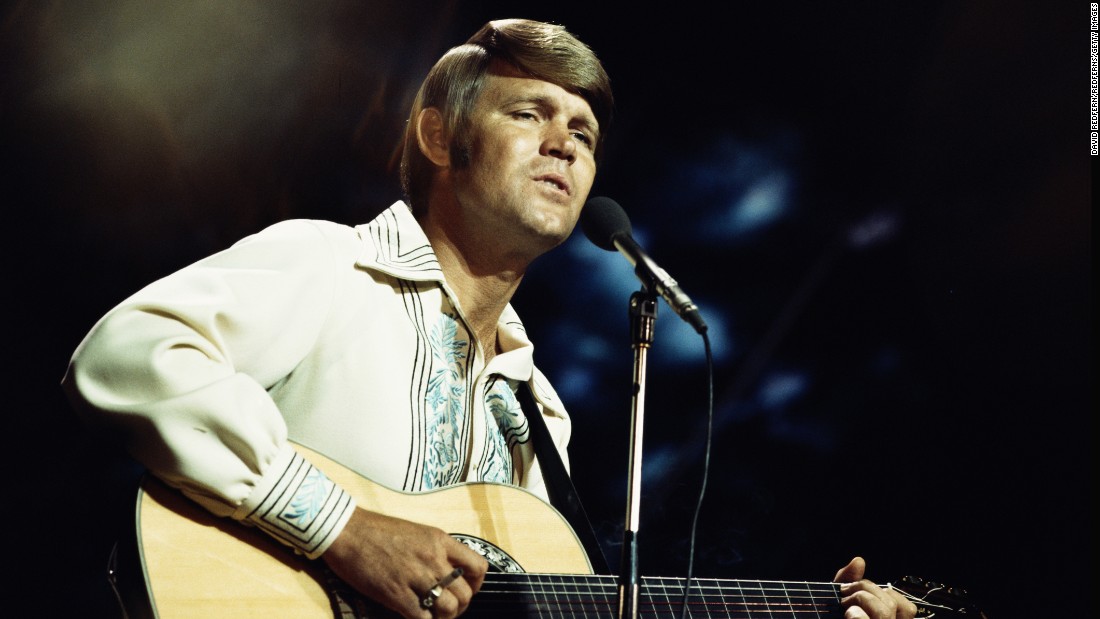 vvxid.zaoan.us